Create your most sustainable (mid)life
Hello, wise and wonderful woman.
Come in, closer. I want to talk to you about something that's really important, and very sacred.
The transition to midlife, and the years that follow, are meant to be an extraordinary and powerful time for a woman.
They can also be fraught with uncertainty and worry.
You wonder if you can maintain the same level of natural health and vitality you once took for granted, as you sense changes in your body — and stirrings in your heart.
You may be caring for an aging parent, while working and still raising children. With all of that going on and more, you struggle to prioritize time for yourself.
Once in a while, you (reluctantly) think about your own mortality. You wonder — 'Will I have the time and energy to put all my dreams and plans into motion?' 'What matters most to me now?' (And…'Should I be speeding up? Or slowing down?')
There are other things too, that are less concrete and harder to put into words.
For deeper creative expression, spiritual understanding, soulful partnership and intimacy.
To take the sadness and discouragement you've felt at the state of the world and the environment and channel it into your unique work — big or small — to create positive change. (If only you knew where to start. Or truly believed you could.)
To reconnect your heartbeat to the heart of Mother Earth, return to a part of yourself that you've lost or forgotten. To open to the possibilities you've only sensed for yourself.
This is midlife. This is your time. And mine. Let's figure it out together.
At GoGreenInside®, you'll find a nurturing place to explore and discover how to create your happiest, healthiest, most sustainable (mid)life, from the inside out.
Here you will gather, with other like-spirited women, and be inspired and supported to:
Plant your creative seeds
Tend your inner garden
Nourish your soil
Honor your natural rhythms
Light your self up
Celebrate connection to self, others and nature
Live your unique YOU - in full and glorious bloom.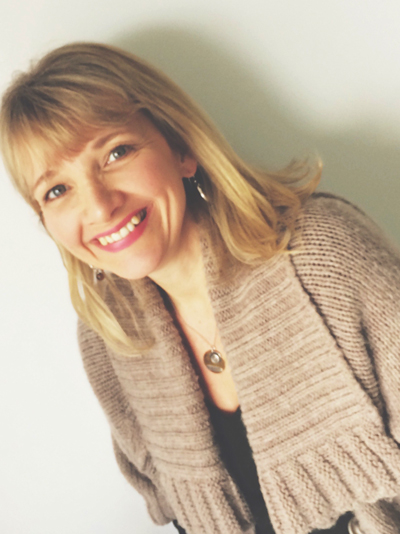 Pour yourself a cup of herbal tea and join me on the Inside.
Join our circle of wise-women and download your free audio
7 Keys to Going Green from the Inside Out
The natural world

13 Nov 2017

The first time I spent any substantial time in nature, fully present to it, was 17 years ago this fall, at a nature retreat. Looking back now, I realize how life changing this weekend actually was. As we walked the land in groups and on our own to discover what nature had to teach us, a seed

Publisher's Blog

10 Oct 2017

Lately I've been thinking about beauty. Confucius said, "Everything has beauty, but not everyone sees it." What is beauty, really? And where can we find it? It can feel hard to find beauty in what's painful and difficult, in the troubled times we live in. But maybe it's possible to look through

Publisher's Blog

07 Sep 2017

"Silent no more." This phrase came to me in a meditation a week or so ago and landed with such an energetic thud that I knew I needed to sit with it for a while. (And then, once I understood its message for me, to take action. So here goes…)